posh chicken coops, luxury gifts for the rich and famous, luxury gifts, neiman marcus, macys,chicken coops, tx chicken coops,texas chicken coops, pet chicken coops, eggs, hatching eggs, dallas tx chicken coops , ft worth tx chicken coops, austin tx chicken coops, granbury tx  chicken coops, waco chicken coops, coops for sale in texas,Decatur tx chicken coops, chicken coops tyler tx , chicken coops Mabank Tx, coops in Cedar Creek ,coops for sale in tx, burnet tx chicken coops,hens,chicks,pullets for sale tx, chickens for sale in tx , luxury coops for sale in tx.

Lavish your pet with luxurious living !  as

President Harry Truman once said, "If you want a friend, get a dog."treat them as you would do unto yourself. same apply's to pet birds and fowl.

best chicken coops, texas chicken coops, affordable chicken coops, cheap chicken coops,best chicken coops, beautiful chicken coops, luxury chicken coops,  texas luxury chicken coops, dallas bacyard gardens, southern liviing gardens, southern ubran farming chickens , heritage hens, frest eggs, hens chicks, chicken coop plans,

dallas tx backyard club, austin tx backyard chicken farms, chicken farms in texas,

granbury tx chicken coops, houston tx chicken coops, ft worth chicken coops, waco tx chicken coops,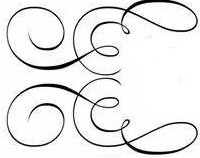 Luxury, Fancy and Posh chicken coops and pet houses by designer Texas Chicken Coops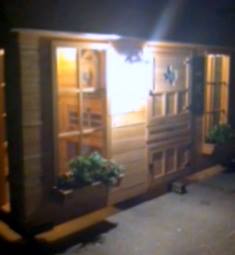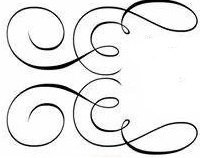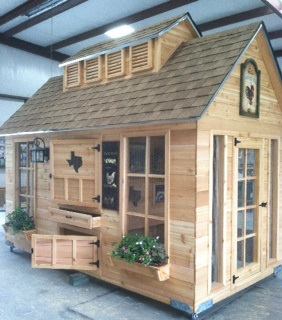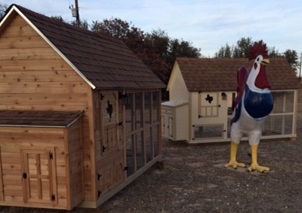 Fancy, Texas "Cedar Ridge" Coop

Texas Luxury "Southern Heritage "Coop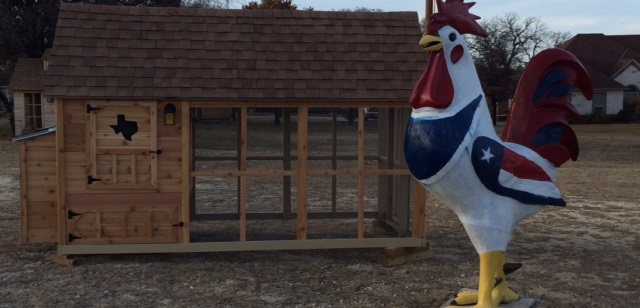 Best, Luxury, Fancy and Posh chicken coops and pet houses by designer Texas Chicken Coops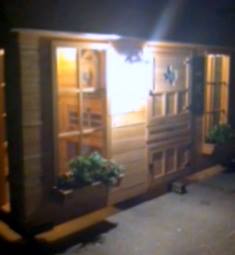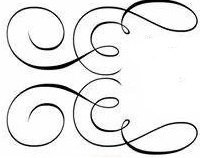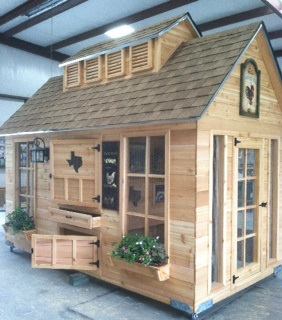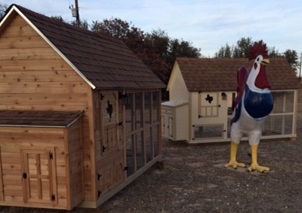 The best way to describe these two Texas born natives are,

" The greatest wars ever fought in the history of the world are not those fought by sword. The greatest battles are fought in the realm of ideas." in the mind and in those small mom and pop shops along the way. this describes these two. 

Mrs Humphrey being a southern lady and designer by trade, she put her designing skills into action with the idea of a quality and stunning coop, Mr. Humphrey with his master building skills and her designs make a perfect mom and pop team.  Together this teams achievement  in design and builting skills show in their coops,   They are some of the most outstanding  luxurious chicken coops built by a mom and pop team. Their goal was to build the most extravagant coop with the southern elite life style down on the farm or gardener in mind.  Mrs Humphrey says, her personal favorite is the Port View coop.

Mrs.Humphrey says, farming does not have to be ugly or hard work,   We wanted to enjoy collecting and giving real organic farm fresh eggs to family and friends and to relax at the end of the day just watching the birds. To make a place where their grandchildren and all who came could enjoy collecting the eggs outside the coop so not disturb the birds,

A beautiful place were people could make good memories and take home a few farm fresh organic eggs.. 

To teach the children chicken farming is a good thing! in every way.

When you meet these two down to earth country folks, you will know what southern family life style and nature means to them, as Mrs.Humphrey says,  we are blessed ! what more would we ask for, we have a wonder daughter, son-in law , two beautiful grandchildren never been in trouble, all God fearing with a bonus of three adorable great-granddaughters to boot, who live in the next pasture and down the way,

Mrs. Humphrey said

Don built my dream coop,and today we are enjoying the wonders of southern chicken farming with our family and friends, The grandchildren comes by now and then with friends to enjoy the chickens and see what papa is building next..

I know our little  southern chicken farm does not compare with my great uncles farm of yesteryears , but I know this experience has had the same effect for our life too as his did for him maybe even better we don't have to work as hard I'm sure as he did!!

We are a southern family of faith and are making memories together down on the farm!! Our grandchildren are grown now with children of their own, and still coming over,  watching papa build the coops , and asking Nanny what's cooking old woman. I SAY NOT MY CHICKENS kids lol lol!!

We recognize our coops are pricey, but building quality products is not cheap, and has never been,   Quality shows in all you do. ! Dons goal is to make a beautiful quality and functional coop, not a cheap one that would not last a season.

We believe,  our quality coops will be apart of your garden or farm life for years, a treasure to hand down to the next family menber to collect their organic farm fresh eggs, With your care and nature, hopefully our coops will last for generations to come.

Don and I would like to say  Thanks to each one of you for your partonage    Y'all are a "God Winks" to our family. 

(read on web about "God Winks" ) cool story for all who believe.   You can find us on  face book  too, Texas Chicken Coops or my personal one Betty Bourland Humphrey                                                                                                                                                                                                                                                                                                                      

Please Remember  Due To Our Texas Summers:

Last orders  May 31st, we close June 20th and start back working Sept10th because of our Texas SUMMER HEAT

it  just gets to hot in the shop Summer months for Don to build, So get your custom coop order in now please allow 4 weeks for delivery or you may pick up here.

Hope y'all understand , We love building coops but the guys health safety comes first ,We would not want anyone to get over heated while building in our summer heat.

"ALL PRIOR ORDERS UPTO MAY 31st WILL BE FILLED BEFORE WE CLOSE FOR SUMMER MONTHS

Thank You kindly for supporting  mom and pop                                                       Don and Betty Humphrey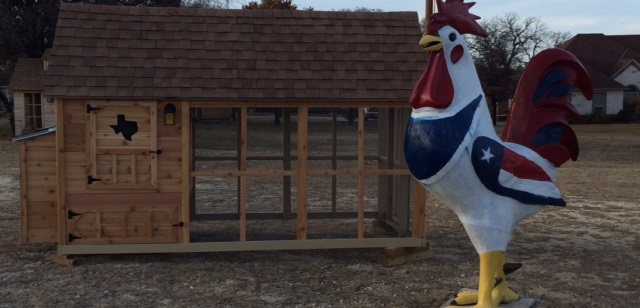 Texas Chicken Coops

    254-434-9449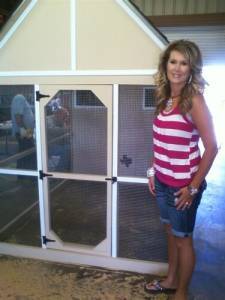 Best chicken coops & pet houses  in Texas  per order today! 

Skilled hard working craftsman at work

Texas Luxury  custom chicken coops & pet houses  per order today! 

About us, Texas Chicken Coops

Luxury Chicken Coops by Texas Chicken Coops quality coops that could be a  future heirloom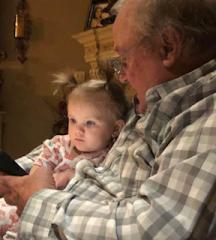 Pop sharing a moment with our great ganddaughter

What you share in moments, is woven into the lives of others,

Let God guide your motivation, inspiration, and charactor.

Hope you have a" God Winks" today read about

God Winks on the net, Peeps it's wonderful reading!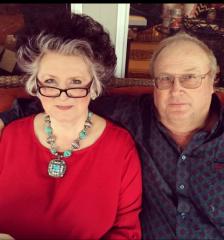 Mom and Pop, devoted to family

, God and country.

       God Bless The USA!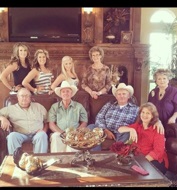 We are Texas Chicken Coops

        Call: 254-434-9449.

Allow 2-4 weeks delivery or you may ship or pick up.       We only deliver on weekends -  No Holiday or rainy day delivery - Call if delivery is more then 250  radius.of Granbury TX . Out of state, if we are to deliver  coop, we need to have time to arrange for trnsporting date.  .   All goods and services are  Sold As Is, Where Is    View our policy